Misc
Tholos originally intended to be left unrendered but we ended up thatching, crooking straight onto the cob (no timber structure). I like to think of this as a fifty foot tall building as it is over a thirty eight deep well. Built 1995 it has always been frost free despite there being no added he Final image shows a childrens play house built with french and british oak, we surplied cob daub. constructed over a period of 2 years. An example of what can be done with wattle and daub inside an oak frame, situated in sidmouth.
We only supplied the cob dawb for this one.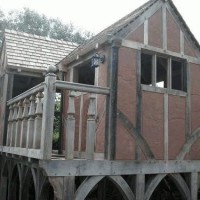 Including cob formed bench inside.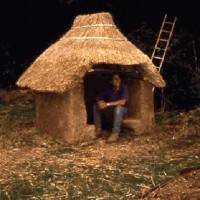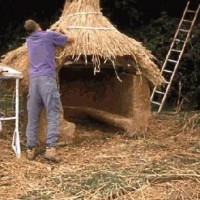 Built for withycombe village primary school.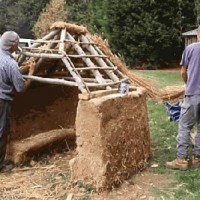 We ended up having to thatch the roof to protect the building. There is no timberwork in this roof structure, only cob.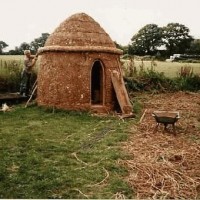 Including from my shockingly young daughter (now 21!)