Keppel Gate
Keppel Gate is situated at the end of a long no-through lane, just outside the East Devon
town of Ottery St Mary, which is one of the oldest and most historic small towns in Devon.
House and Annex – Another Ariel view.
Showing virtually the whole site, along with carefully designed curved slate rooved barn providing a screen as well as boundary between Keppel Gate and Dingle Dell.
Annex in the foreground – this shows our three story annex complete with semi subterranean cider room!
Aerial view from the south – You can see our solar hot water array fitted on the wall to maximise winter output with the low sun angle.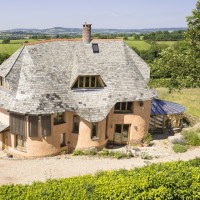 This shows the two sites which are carefully screen from one another by the large open plan, curved and sloping with the ground, slate rooved barn complex.
Rear view – the whole site from the North.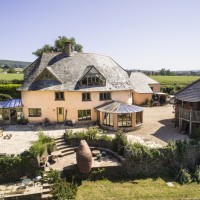 View from Southwest – This shows Keppel Gates 2kw PV system installed dscreetly (perhaps not from this angle!), on the Garage roof.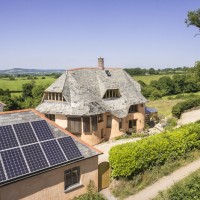 View from south East, an Ariel view.
We used lime wash finish on all the cob walls it is trueley beautiful.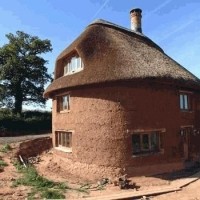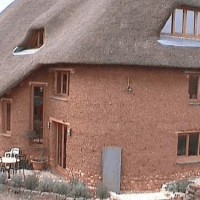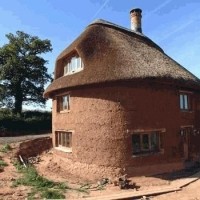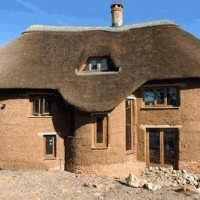 We used locally grown wheat read.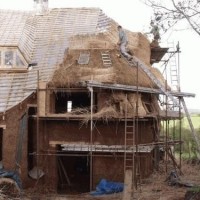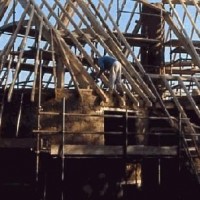 50 tonne crane needed to hoist in roof trusses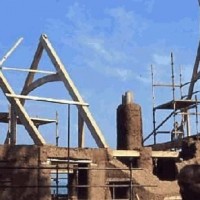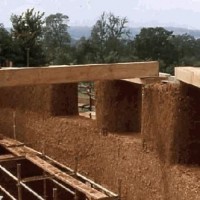 Living room fireplace, mirror image.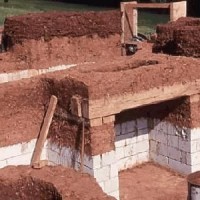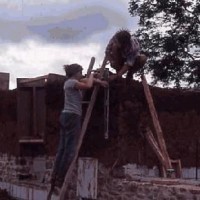 These are formed in the chimney stack which provides a central thermal store in the building.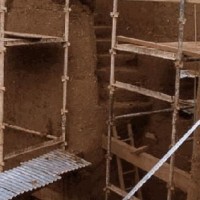 Stairs in cob – first time I'd tried this.