Heydons House, Devon
Heydons House in Sidmouth is an 18 century cottage,  which had a cement render added shortly after the second world war.  This trapped moisture causing so much damage that we had to rebuild almost all the bottom meter of cob right around the building.  We also added a cob extension, using cob blocks as access made the use of mass cob too difficult.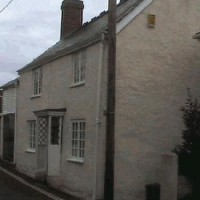 Finished with lime putty render.