Cobtun, Worcestershire
Cobtun (formerly known as Northmeadow house), built 2000/2001.
The cob forms a rear heat sink for the highly insulated oak clad main house structure, then continues to form a beautiful curved garden wall 200 feet long, maximum 14 feet high.
This house won the 2005 RIBA Sustainability Award.
We thought it looked like a train, so put on our interpretation of Thomas the tank engine.
The oak clad building joins the cob wall.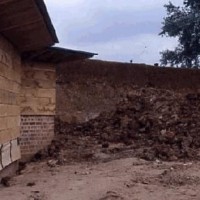 These take longer to build than thicker walls.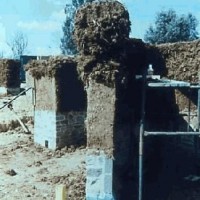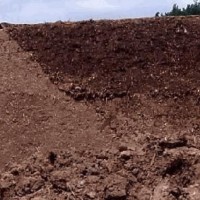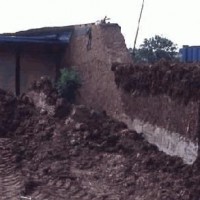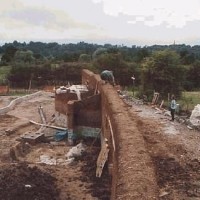 The 200″ long wall begins.