Fire at Keppel Gate
Back in March 2010 we suffered a major thatch fire here at Keppel Gate. There was extensive damage to the fabric of the roof but thanks to a fire barrier installed above the rafters, the damage was relatively light to the remaining structure. Though enevitably there was a lot of water damage. Our insurers (the Halifax) have been excellent and in the scheme of things very efficient as were have already completed all the major repairs and refurbishment and are now back in the house which we feel looks even better with its new curved, reclaimed delabole slate roof, expertly slated by South Hams roofing. The roof trusses were still in tact but many were charred and had to be replaced, much of the oak flooring to the secondfloor attic room was salveged and re layed. All the ceilings had to be replaced due to the water Damage. The cob itself held up really well, both to the flames and copious quantities of water used to dowse them. At true testiment to the resilience of this wonderful material. Overall we have been able to take the opportunity to significantly upgrade the house with a new triple glazed viewing gallery on the top floor and a new triple glazed conservatory linked to the Kitchen made from re using the salvaged timber which looks great and turns a sad event into a positive one.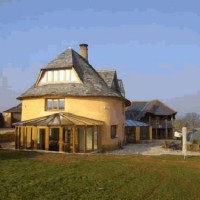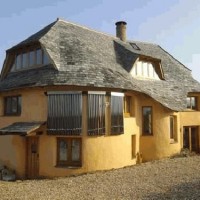 John dressing the leadwork.
New dormer from the distance.
View from the New dormer which is triple glazed for insulation.
Insulation to exceed current regs.
New dormer to make the mosat of our amazing views to the north.
Beautiful wavey slate work.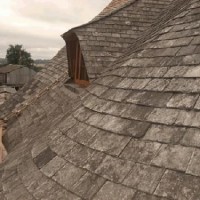 Truss principles replaced.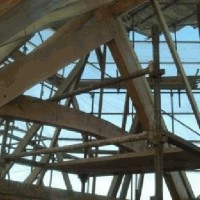 Principles replaced in green oak.
We had to get a temporary roof errected.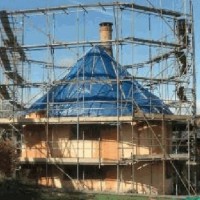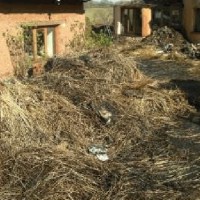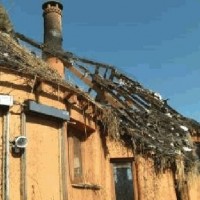 All the oak roof trusses were still in tact but may were charred.